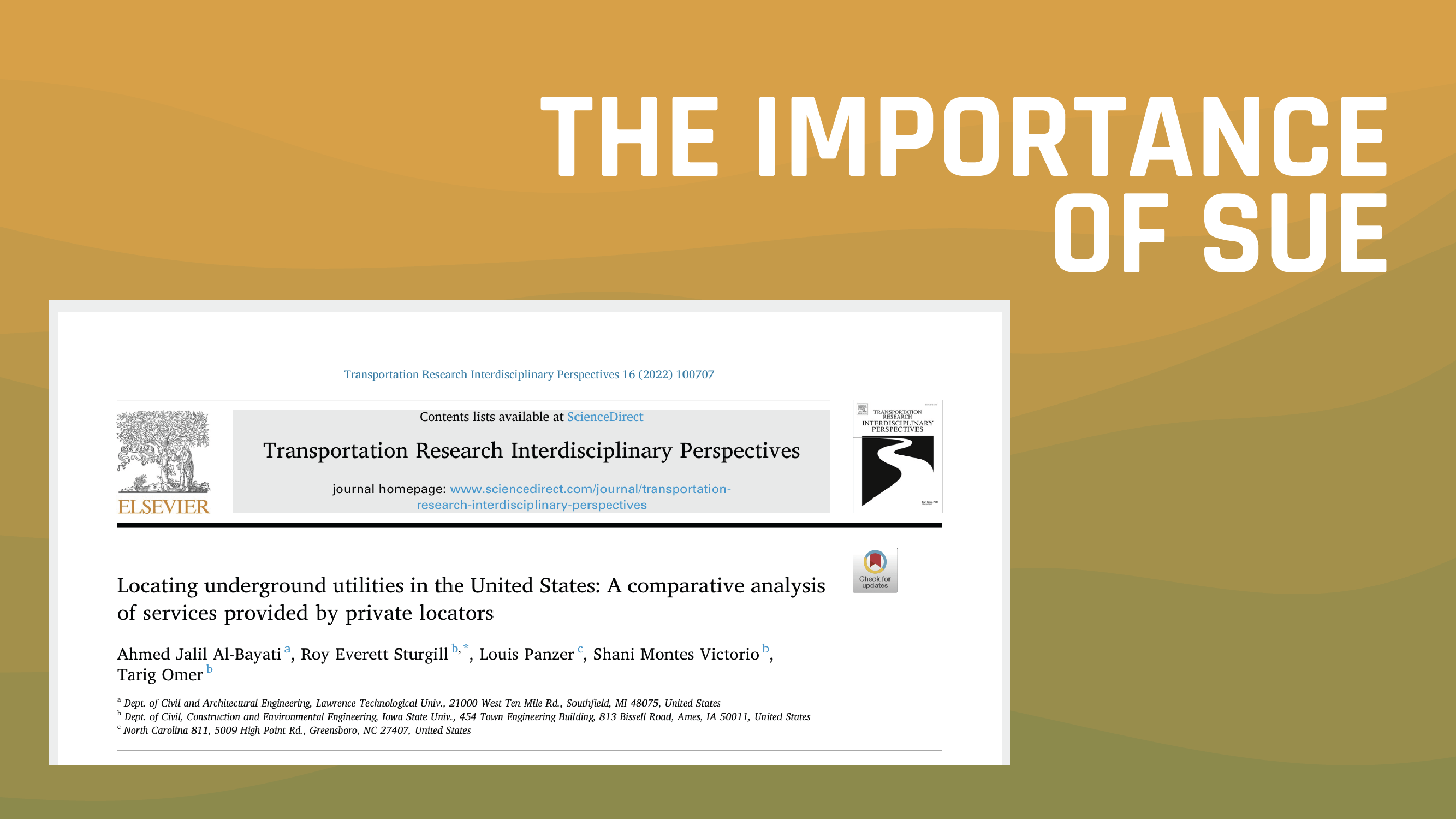 I was perusing through this comparative analysis of services provided by private locators on Science Direct and a few charts stood out to me so I wanted to share a few quickly, because I think SUE and our current one call system need to grow closer together.
The study looks at how private locators provide their services and the difference between SUE and the current One Call System. This is great because we can see what the most common technologies and tools are for locating & the divide between SUE & Non-SUE providers.
We already have the data from the DIRT report that Vacuum Excavation needs to be more common and here we can see SUE providers are more likely to use it.
The above chart shows how far in front SUE is in terms of mapping, sketching and GIS data. Physical marks are currently perceived to be more important for regular one call locates but I think that's going to change pretty soon as more mapping tech like 4M Analytics or the Minnesota initiative show
Anyways this was meant to be just a snapshot of the study and my thoughts - let me know what you think?
Shane Hart - connect with me on LinkedIn